EZ-SCREEN 600
$10,900
The New EZ-Screen 600 Portable Screener
Our New Replacement To Help You Get Even More For Your Money!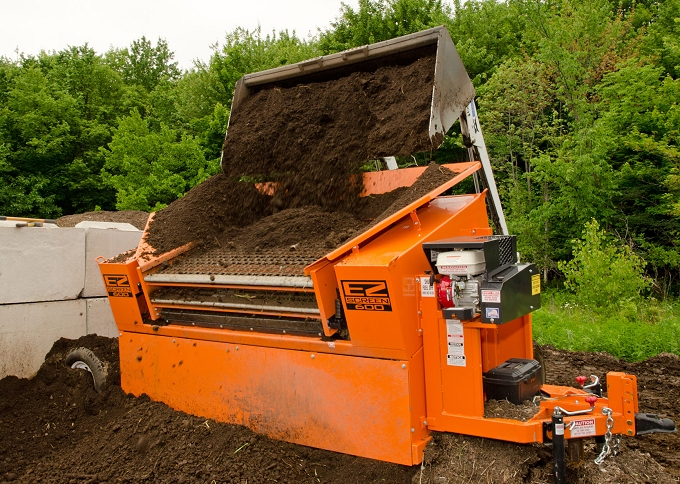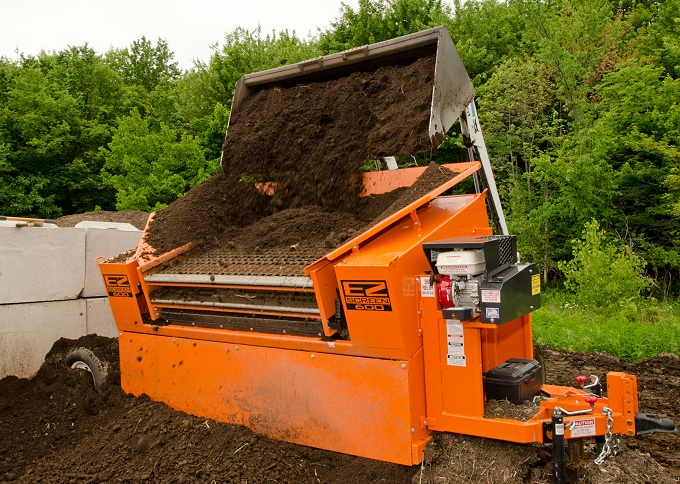 The EZ-Screen 550 is no more.  After 13 years with hundreds in the field working every day, we've discontinued our smallest screener.  But the good news is that we replaced it with our new EZ-Screen 600.  Built with a double-deck screen box instead of a single deck, the EZ- 600 has two aggressively vibrating screens top and bottom.  To make the EZ-600 even more productive for screening soil, sand and compost.
Though it's the smallest screener we offer, it's built to the same standards as our largest units.  By the same guys in Grove City, Minnesota who build all our machines, with the same made-in-America pride.  The EZ-600 is all wrapped up in the security blanket of our two-year warranty.  And at just $10,900, it's a great buy, shipped fully assembled, ready to rock and roll.  Just hitch it up and you're in business as soon as you arrive at the job site.
The EZ-600 matches up with a ¾ yard Skid-Steer* with a 84" bucket.   Powered by a reliable, gas-miserly 5.5 HP Honda engine, the EZ-600 has our patented non-hydraulic vibratory drive that'll shake fines better, cheaper, and greener than competitive screeners.
And put worries about maintenance on the back burner.  Fewer moving parts make upkeep very simple while greatly increasing reliability.  More time on the job means more cash on your balance sheet.
---
Here's What Our Customer, Anthony Nardella, Has To Say About The EZ-Screen 600:
---
EZ-SCREEN 600 SPECIFICATIONS
Loading bucket size range 1/2 to 3/4 yard (84″ or less)
Feed height at hopper 68″
Inside access for bucket 100″ wide X 48″ high
Overall length – 14'10″
Overall width – 55″
Overall weight – 2,185 lbs.
Includes (4) 2000-lb. jacks to adjust the angle of the screen for varying materials
5' X 4' double deck screen box with end tensioned screens
The double deck is equipped with 2 woven screens (size options available)
Single cylinder Honda 5.5 HP gas engine
Patented non-hydraulic aggressive vibratory drive
All EZ-Screen surfaces have a baked-on powder coat finish
Wiring harness with lights for legal towing
Tow hitch has safety chains and is equipped with a 2-5/16″ ball
High-speed 4-lug bolt pre-greased hub set
B78 X 13″ Tires, Load Range "B"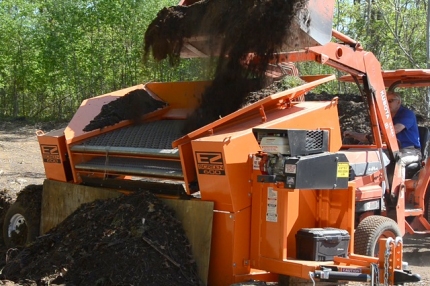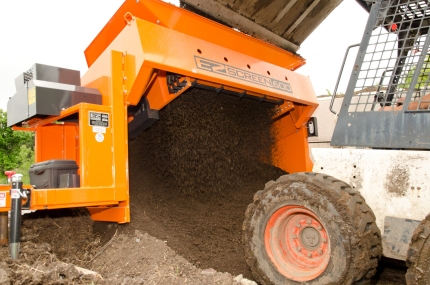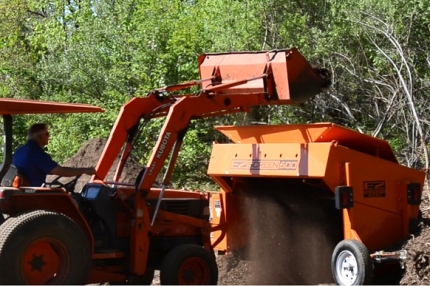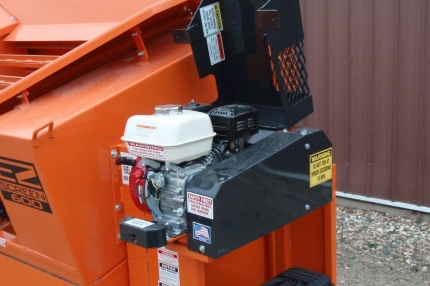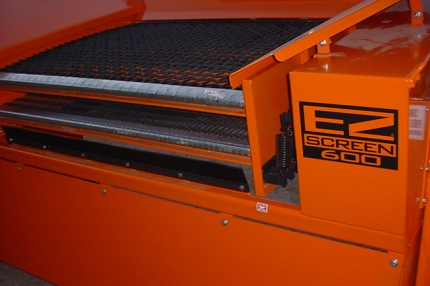 Designed by and built for Argus Industrial Co.