The EZ Kinetic Drive System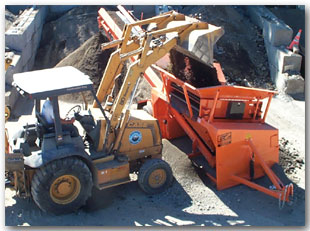 The EZ-Kinetic Green Drive System, available only on EZ-Screen Machines, is simply so efficient and dependable that it can do a whole lot more with less horsepower. And do it with fewer moving parts. Our machines look orange. But they work green.
In an EZ-Screen plant, the Kinetic Green Drive System is powered by a diesel engine that turns the screen box's counter weighted shaft at 1150 RPMs. The resulting screening action develops kinetic energy. In competitive screening equipment machines, this energy is wasted. But with the EZ-Screen Kinetic Green Drive System, it's harnessed. It's as close to a perpetual motion machine that you'll find in any screen machine.
Result: overall horsepower needs are greatly reduced. Dependability is significantly increased. And the "green" quotient goes off the chart. In fact, the EZ-Screen Kinetic Green Drive System, coupled with our patented non-hydraulic screening action, is so greenly efficient that surplus energy is produced in our screen machines. Not to let a good thing go to waste, that energy is captured and utilized to operate the conveyor system's hydraulic pump.
Now that's Engineering! With a capital "E". And Green with a capital "G".
View the EZ-Screen Product Line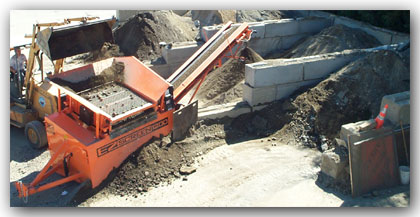 In a side-by-side demonstration, screening the same material at the same loading volume, the EZ-Screen unit with the Kinetic GreenDrive System would easily match the output of a similar-sized competitive screen machine. No matter how much more horsepower the competitive unit has. Or how many hydraulic pumps it uses. And EZ-Screen screening equipment will do it on a lot less fuel.
The EZ-Kinetic Green Drive System. More horsepower isn't always the answer. Not when more brains can do the job better. And greener.
"I call it my big, orange money machine."
 Desmond W., Windsor, VT
"Our EZ-Screen hasn't had even a minute of downtime. Nothing but on-site productivity."
 David M., City of Kirksville, MO
"How does it compare with competitors' screeners? Better and cheaper."
 Mark W., Arundel, ME
Designed by and built for Argus Industrial Co.