EZ-Screen 800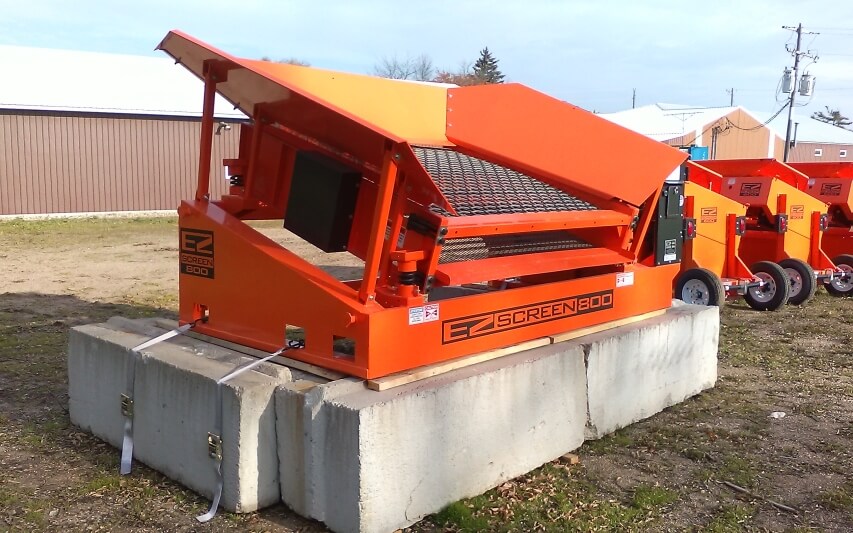 $20,900
Introducing The Latest Development In Our Line Of Portable Screeners – One That's Not Portable
Look Ma, no wheels!
We took one of our most rugged, most versatile, most productive portable screeners — the mighty EZ-Screen 1000XL — and removed the tongue and wheels. Just like that, we have a new screener in our line up.
The EZ-800 is a very good choice if you're looking for a rugged, super versatile, uber-productive stationary screener. One that doesn't have to be as mobile because all the material you need to screen is right there in your yard, whether a gravel yard, mulch operation, or a landscape supply business.
As an EZ-1000XL twin, the EZ-800 is built the same — the same size; the same high-strength, powder-coated steel; powered by the same electric start 10 HP Koehler diesel; with the same patented non-hydraulic EZ-Kinetic Drive vibratory system; and backed by the same 2-year warranty. It has everything the EZ-1000XL has. Everything but the tongue and wheels. Because this baby doesn't have to go anywhere except right where you want it. Up on ready mix blocks in the yard where you need it.
And because the EZ-800 has no wheels, towing hitch, brakes or tail lights, we were able to lower the price. A lot. Which will make our new stationary screener a fast mover for businesses that don't have to move to make money.
EZ-Screen 800 Dirt Screener Specifications
Loading bucket size range is up to an 8′ wide bucket with 8′-3″ feed height
6′ X 5′ double deck screen box with end tensioned screens
The top deck is equipped with woven screen cloth and the bottom deck normally a woven slotted screen.
Hundreds of different screen combinations available.
Single cylinder KOHLERTM KD-440 air-cooled diesel, 10-HP with low oil pressure shutdown and an hour meter and electric starting system is standard.
EXIDETM "AGM" battery for long life in a vibratory environment
Dual stage air filter system
Fully enclosed, lockable engine compartment and starter panel
Patented non-hydraulic screen drive
All EZ-Screen surfaces are a durable baked powder coat finish.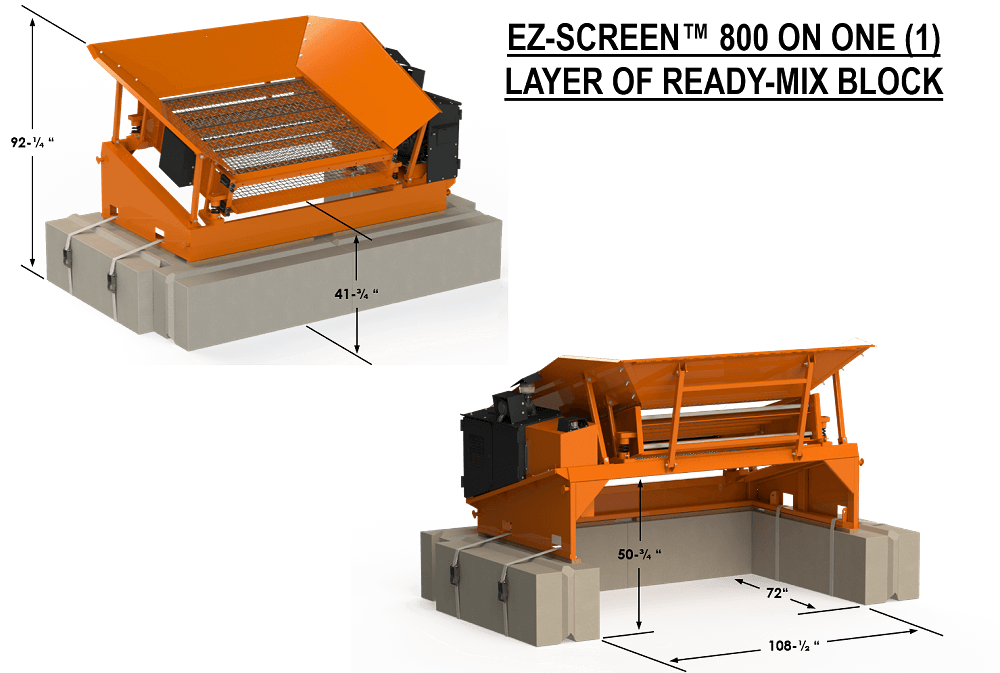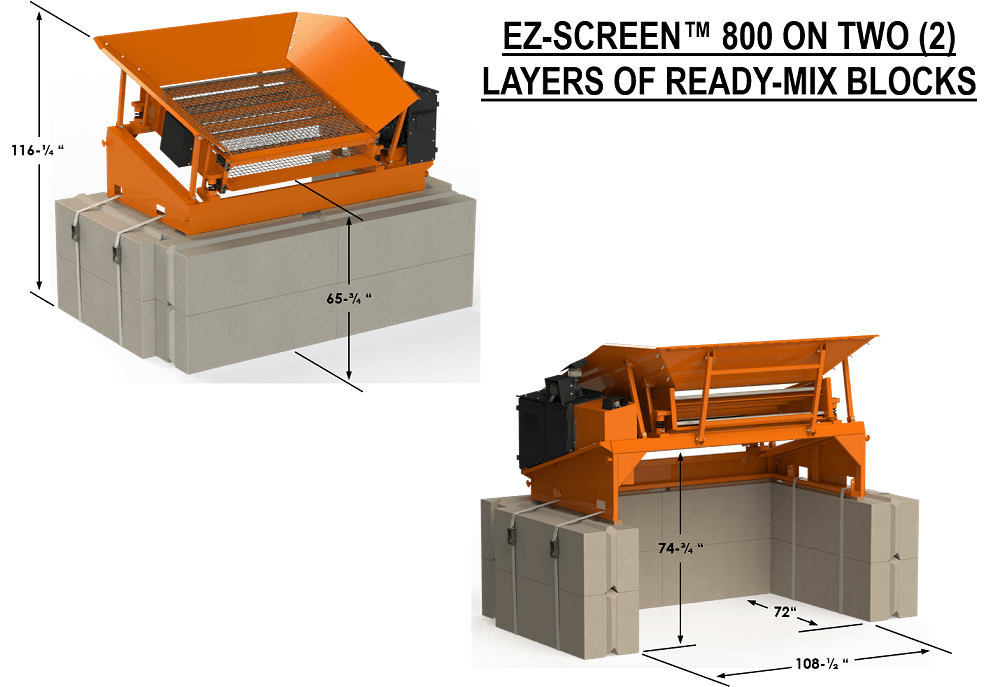 Argus Industrial Co., L.L.C. has a policy of continuous product improvements and reserves the right to change specifications, designs or prices anytime without notice or the incurring of any obligations.
Revenue Calculator
How Much Money Could You Make?
Fill in the numbers below to find out.
Designed by and built for Argus Industrial Co.
What is Section 179 and how can it save you money?
Section 179 is a part of the IRS tax code that allows businesses to deduct the full purchase price of qualifying equipment during the tax year. To read more about Section 179, check out the links below, along with their deduction calculator to find out how much this tax code could benefit your business. As always, check with your tax advisor for more details.
Understanding the Section 179 Deduction